I bought my car about 5 months ago. Been after an ST for years, but waited for insurance to be a bit more affordable. I spotted it on eBay with no bids a cheekily offered £500. The guy accepted. It came with 18" alloys, cat back system, induction kit, dvd stereo etc.
It looked like this when I bought it..
The alloys were a bit of a mess so painted them white. Also replaced the exhaust system with a standard setup because the stainless steel one was damaged.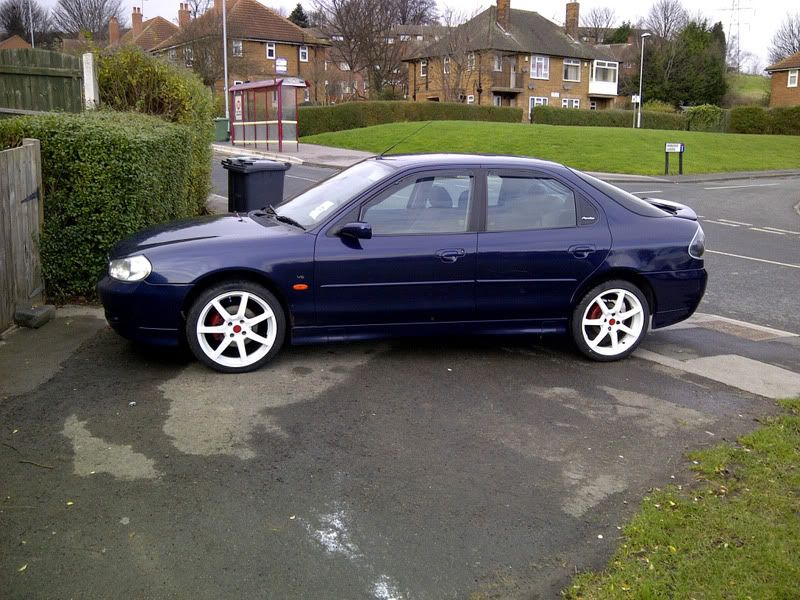 And to completely change the look I painted the whole car... With rattle cans (expecting bad feedback for this lol). Reason for doing this was every panel had light scratches and I couldn't afford to get it pro sprayed. Still got roof, grille and mirrors to do to finish it.
This is how it looks now...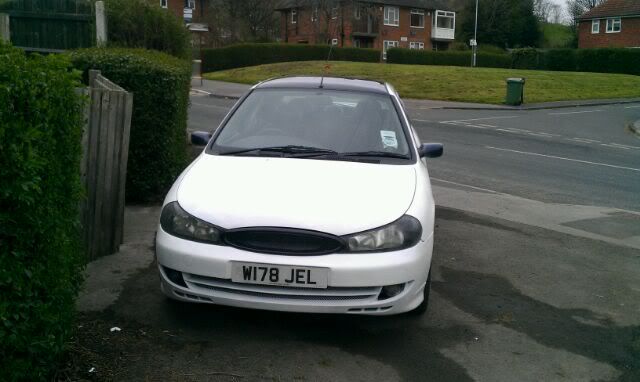 Is a slow project due to low funds, but will hopefully look decent enough for summer.