Im selling the 3 point Sabelt harnesses out of my focus daily driver / occasional track dream.
They are the bolt in, 2 inch webbing ones with seatbelt style fastening rather than the aircraft type buckle. Saloon car length so not suitable for caterham/westfield cars. They've not had much use in the last couple of years but are used. A slightly clumsy passenger managed to break the red plastic bit button on the release of one of them, not sure how to be honest but it doesnt affect the operation of the clip, I've tried to show the part affected in the picture below.
Anyways, they are arent the mintest of harnesses but they'll do fine for trackdays etc and I'm not asking much, £40 posted for both of them.
Let me know if you are interested.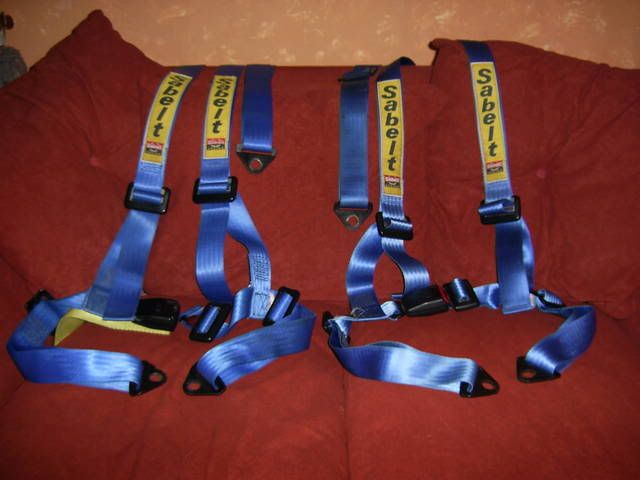 Spud